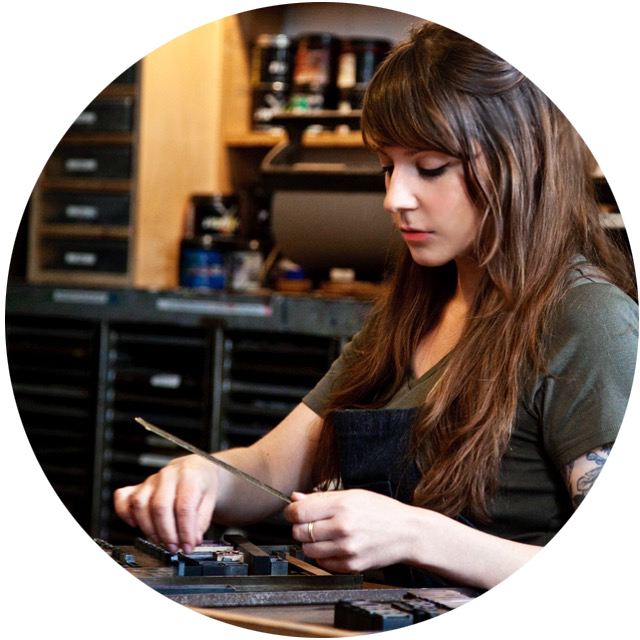 We believe in the true labor of two hands, honoring tradition & craftsmanship & creating beautiful work for our clients.
Orchard Letterpress was founded in New York City in 2015
in efforts to collaborate with other makers, whether through poster printing, stationery design, or business branding. Jes was introduced to letterpress in 2009 after learning the techniques of traditional printmaking, and has focused on this craft ever since. She has traveled throughout the US and Europe to meet and work with fellow printers and study the history of print in museums, private studios, and international workshops. She is currently working on fully restoring a Golding Jobber No. 6 "Goldie" printing press from the early 1900's.
In addition to her commission work with Orchard, Jes has had the pleasure of printing for several fine artists and special projects. Her work has been published and exhibited across the US. Jes holds a Bachelor of Fine Arts with Honors in Printmaking from Massachusetts College of Art and Design and a Master of Fine Arts with Honors degree from Pratt Institute.
To learn more about custom ordering & letterpress printing: